We would like to thank everyone who attended our Airsoft pistol shoot and militaria display on Saturday 15/12/2012.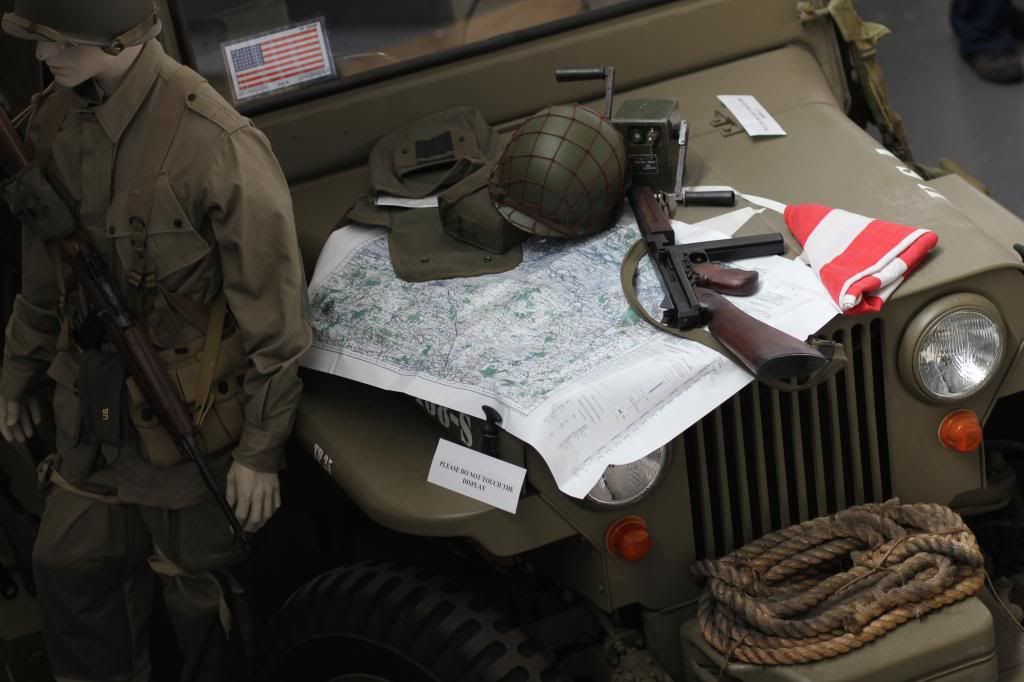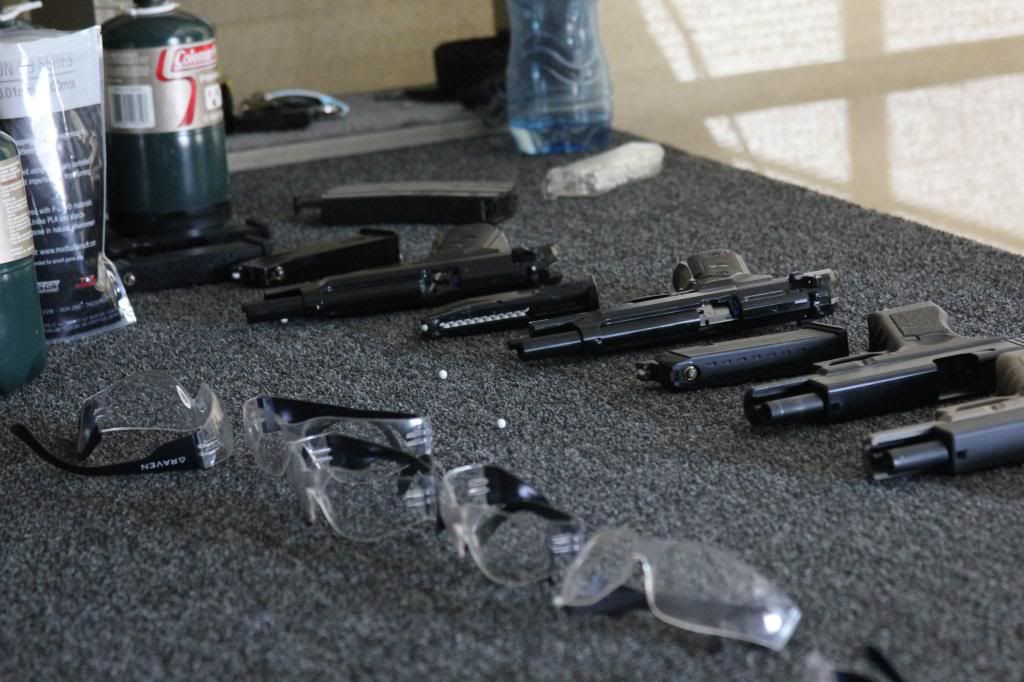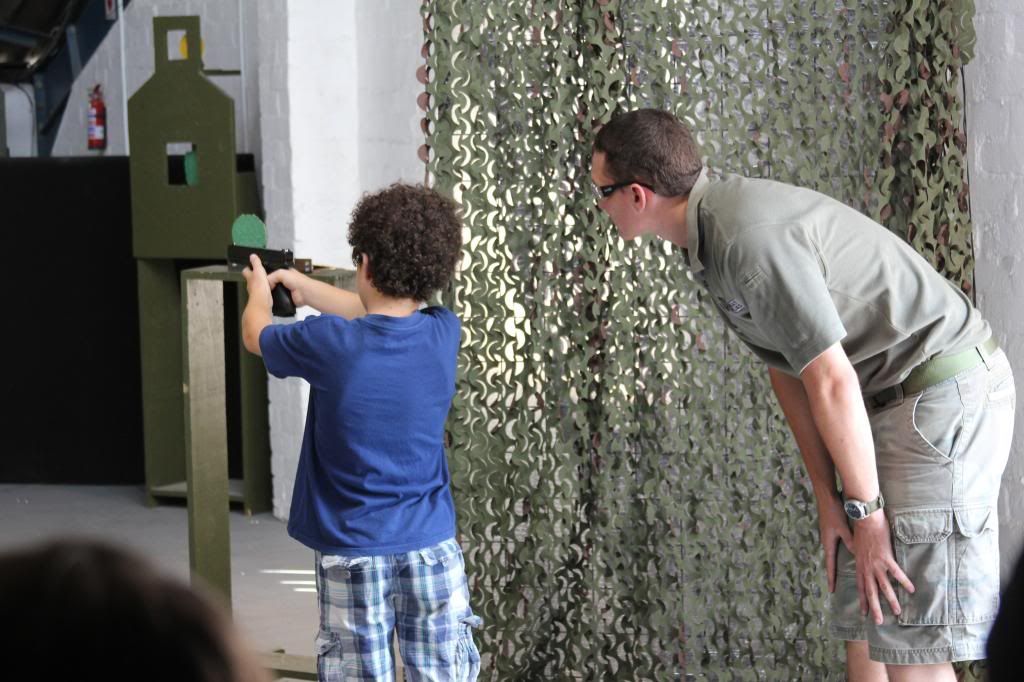 Despite the heat, the day was a great success and we would like to thank everyone who was involved.
Click here
for photos of the Day.
Thank you to Victory Milsim Events (VME) for overseeing the militaria display despite the heat!
A special thank you goes out to the Burgundy Connect Community Outreach Team for providing the boerewors rolls. Proceeds from the sales go towards this worthwhile initiative.
More information on the Burgundy Connect Outreach Program can be found on Facebook here by
clicking here
.
Congratulations go out to the 3 shooters with the 3 best times at Saturdays Airsoft pistol shoot, namely:
1st Place: Kyle Breuniger - WE M92F GBB Pistol
2nd Place: Tom Vervecken - R250.00 GICS Gift Voucher
3rd Place: Storm Kansley - R100.00 GICS Gift Voucher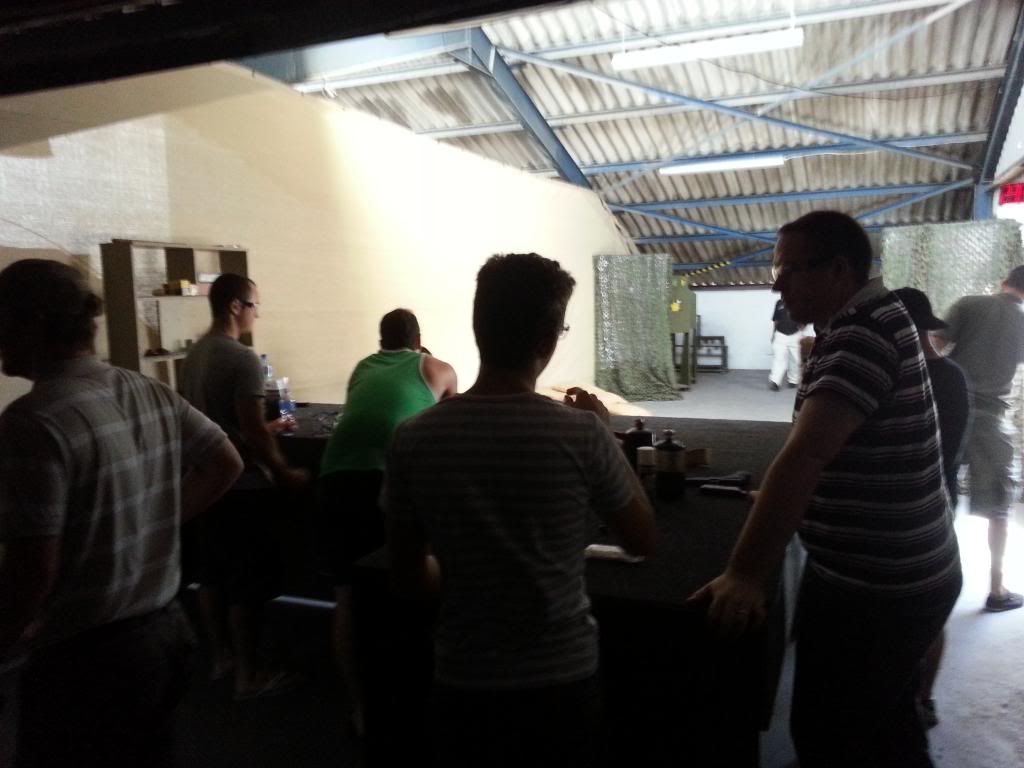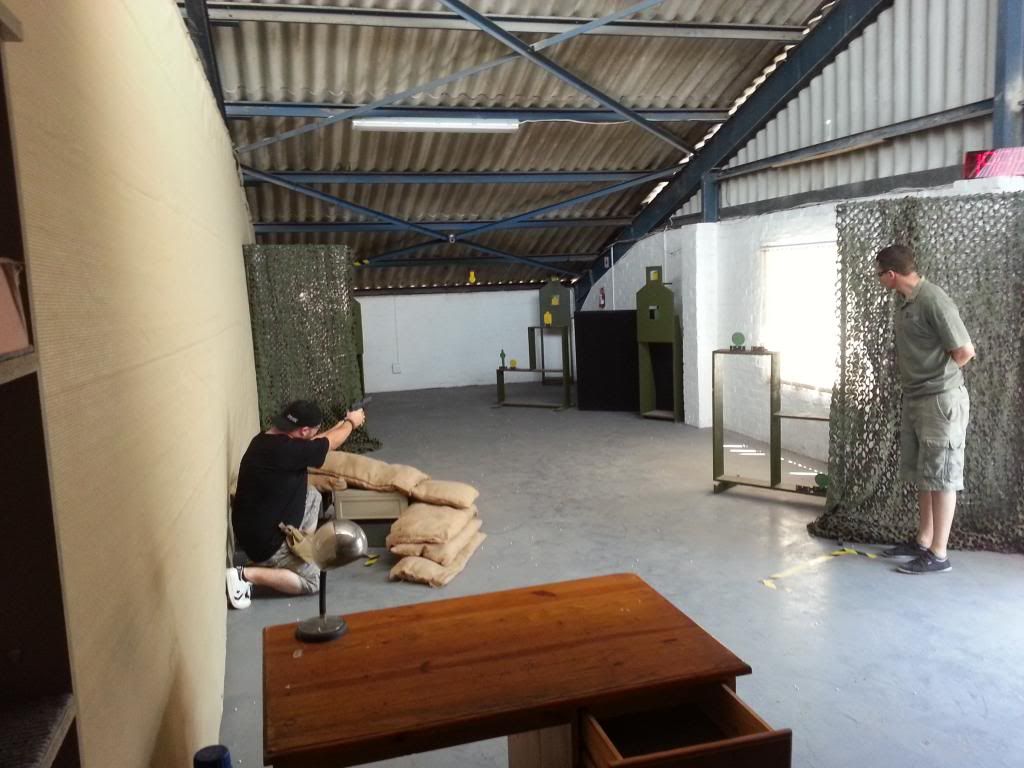 It was great to see old and new faces and we look forward to seeing you all again on Saturday 05/01/2012 when we will be having another Airsoft combat shoot. We will have at least 1 additional range up and running in order to add some variety to the shoot.
Click here
for more info on Saturday 05/01/2013 and our holiday period closing dates.
We plan to host Airsoft combat shoots on a more regular basis in 2013 and any and all suggestions are welcome. Please email any and all suggestions to
info@gicombatsupplies.co.za
.
Lastly, we will be open upto and including Saturday 22/12/2012 and will be re-opening on Thursday 03/01/2012. We hope to see some of our out of town customers that we have not had the pleasure of meeting in person during this time.
We have recently received a lot of Airsoft stock, so make sure to pop in before we close for the Christmas break.


New stock recently received includes:

- A&K M249 Para AEG
- A&K M249 Mk II AEG
- M1892 Winchester Gas Rifle – Real Wood
- ARES AS36 AEG
- Cyma M14 EBR Full Metal AEG (CM032EBRBK)
- Cyma AKM Full Metal and Wood AEG (CM036A)
- Cyma MP5 Full Metal with UMP Stock AEG (CM041)
- Cyma MP5J Full Metal AEG (CM041J)
- Cyma MP5K Full Metal AEG (CM041K)
- Cyma AK74M Full Metal AEG (CM047C)
- Cyma AKMS Full Metal AEG (CM048S)
- Cyma AIMS PMC Full Metal w/ Romanian Stock AEG (CM050A)
- G&G FN2010 Long Version AEG – Black
- G&P M16A4 AEG
- Dboys KAC PDW AEG
- Ares M16A3 AEG
- ICS GLM Launcher – Black
- JG G36C AEG
- Silverback PP-19 Bizon-2 Full Steel AEG
- Well MB-05D Mauser Pro-Tactical Spring Rifle
- Snow Wolf M24 Version 2 Spring Rifle – Black
- Snow Wolf M24 Version 2 Spring Rifle – Tan
- Snow Wolf M82A1 AEG Sniper Rifle
- KSC M11A1 GBB
- KWA Tokarev TT-33 GBB Pistol
- KWA USP .45 GBB Pistol
- Well L96 Spring Rifle Ver. II
- Element Advanced Illuminator Combo Set – Black
- Various Firefox Ni-Mh and Li-Po batteries
- G&P 30mm Red Dot Scope – Tan
- G&P 30mm Red Dot Scope – Black
- Angry Gun Stainless Steel Precision Barrels for WE GBB Rifles
- A Plus Hop Up Rubbers
- 4 x ACOG Style Sight w/ Dummy Fibre Optic – Black
- Red Dot ACOG Style Sight w/ Dummy Fibre Optic – Black
- G&P Elcan Style Scope
- Beta Project 75rd PMAG Box Sets
- Various AEG Mid-Cap Magazines
- Various Box Magazines
- Cavalvy Elite II Headsets & PTT's
- Madbull Black Python Tightbore Barrels for AEG's
- Mich-2000 Heavy Weight Replica Helmets
- MICH-2002 Heavy Weight Replica Helmet
- Pantac M249 Slings
- Pantac Rifle/Shotgun Padded Cheek Rests
- Various AEG and GBB Internal Upgrade Parts, including motors, AEG Springs, Hop Up Buckings etc.

Stock levels vary, so place your orders as soon as possible in order to avoid disappointment.

We look forward to seeing you before the end of the year.

Please do not hesitate to contact us on 021 555 3858 or info@gicombatsupplies.co.za with any questions or queries.

At your service,
The GICS Team

Email. info@gicombatsupplies.co.za
Website. www.gicombatsupplies.co.za