Saturday the 4th of October saw the staging of the CGA 155th Year Anniversary Combat Rifle Open Championships.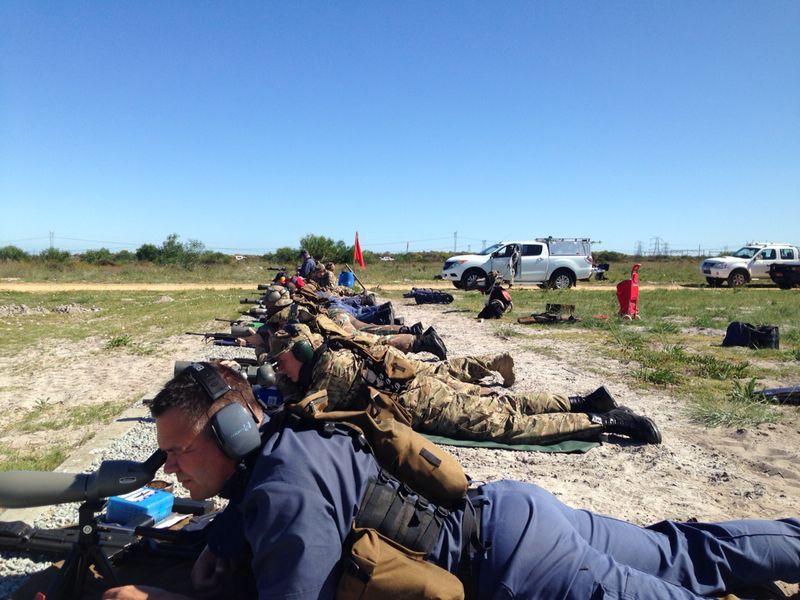 The competition again took place at Atlantis SANDF GoedeHoop Shooting Range Atlantis and was hosted by Cape Garrison
Artillery Officer Commanding LtCol Bob Visser.
The Range officer in charge for the day was MWO Pedro Dios - Lobo.
The program for the day called in competitors from the Combat Rifle fraternity that includes the SANDF, SAPS, DCS and
various Civilian Clubs shooting assault type rifles.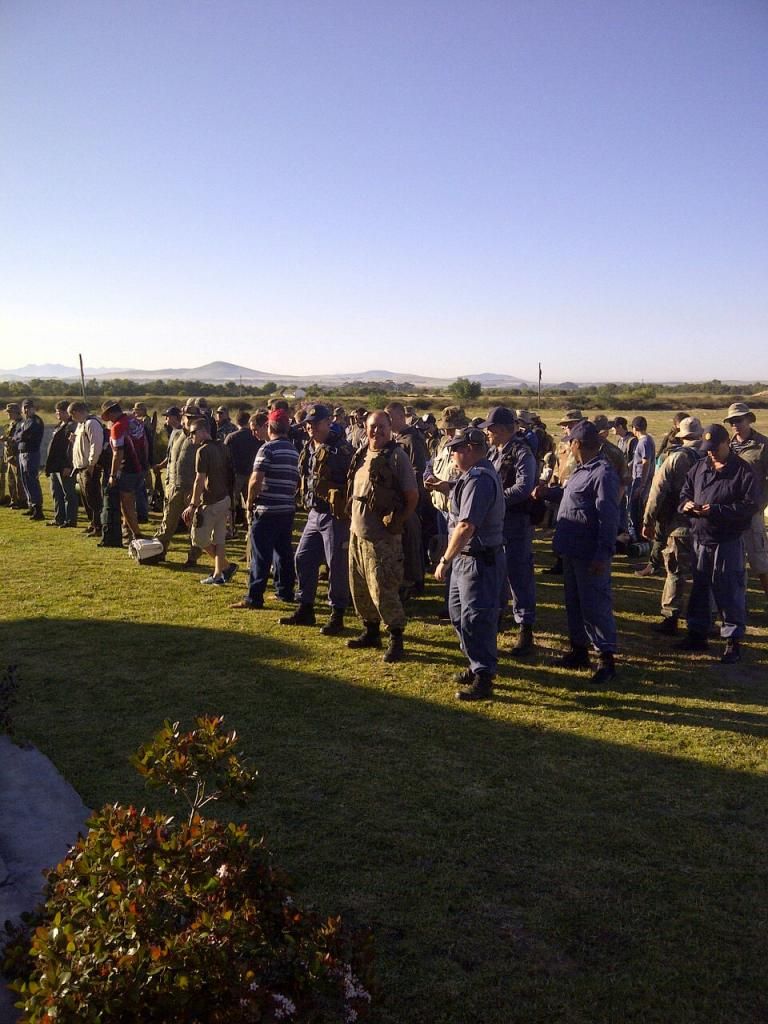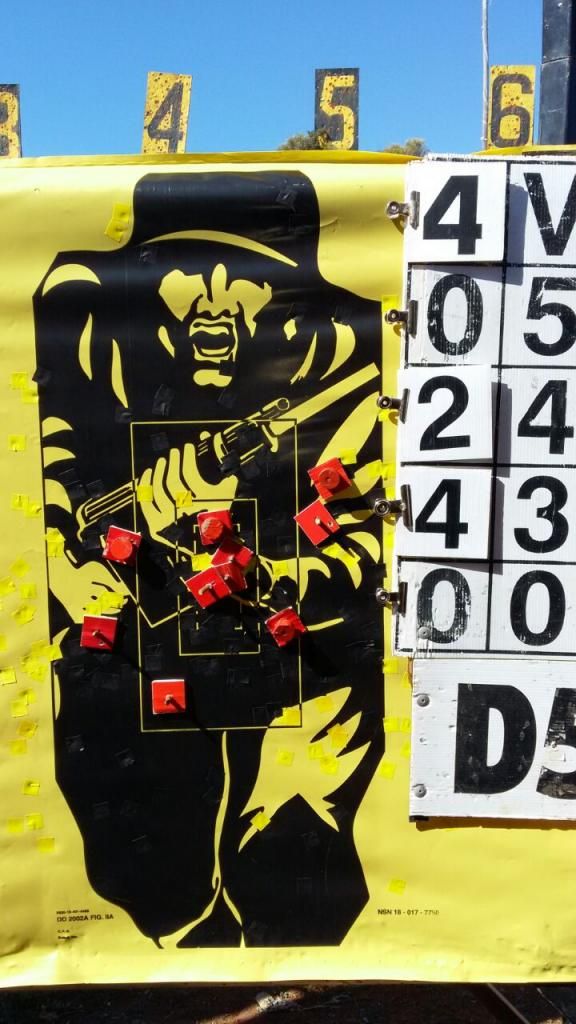 After a brief prayer and safety instruction the group was broken into two details: One detail would manage the targets in
the "butts" and the other would fire the first shots downrange. Each Serviceman or woman was paired up with a civilian.
Starting at 100m, shottists were allowed 3 x 5 shot groupings to set in their sights and then the competition began in
earnest with a 100m Snap and Rapid. The air was shattered with the volley as the firing-line opened up!
Throughout the day the two details changed position, working their way back towards the distant 300m mark in front of the
clubhouse. To give an idea of the distance, at 300m the front sight almost completely hides the target and the shooter
must "feel" the bullets into the x-ring. Quite a feat with the wind that picked up later and the heat beginning to make
waves from about midday onward!
The shoot went off without a hitch and the ease with which the stages flowed belayed all the hard work that had gone on
behind the scenes to make it such a fantastic event. "Hats off" for all the hard work by LtCol Visser and his team of
dedicated soldiers who were putting up and preparing targets in the dark and then taking them down afterwards with drilled
precision.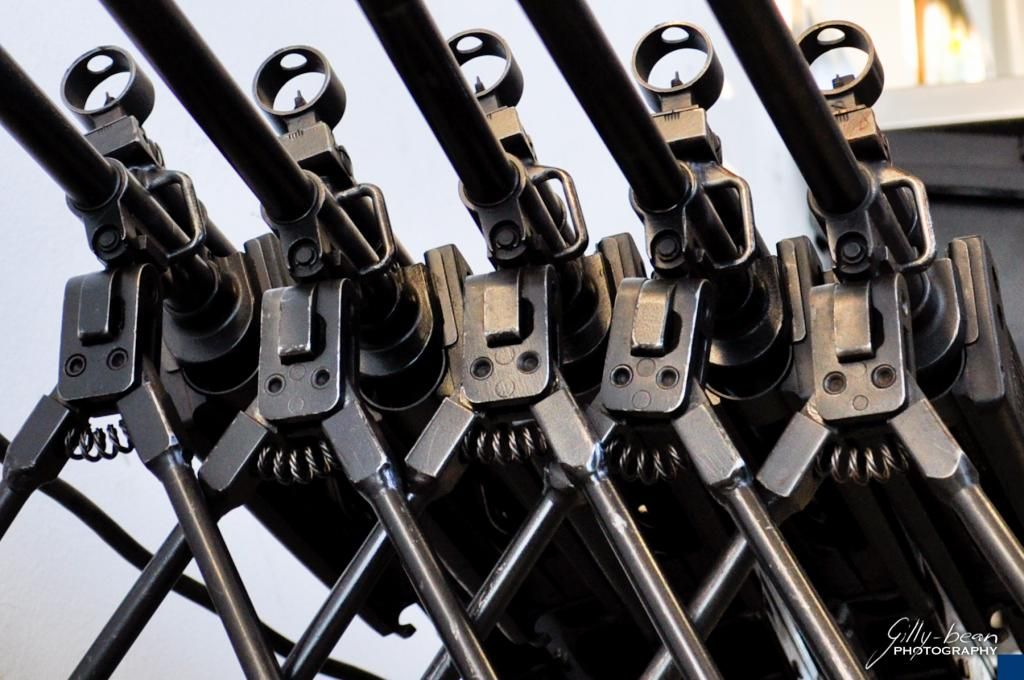 The Day ended with a prize-giving in the clubhouse where all got together for a wonderful Potjie (choice of Beef or
Chicken or Both!). This food extravaganza had the blokes and gal's mouth's watering at the 300m mark whilst they were
shooting as the meals were prepared just scant meters away outside the clubhouse over a slow fire! Everyone tucked in with
relish and at the end of the day there was still enough in the pots to be collected for donations to those less privileged
in Atlantis. All hats off to WO. Riaan Muller and the Bierman family.
Prizes sponsored by GI Combat Supplies included Jackets and Gear Bags from Condor, Boonies (Bush Hats) from TruSpec and
Eye and Ear Protection from 3M Peltor.
Scores for the day as follows:
X- Combat Scoped, A- Open Sights Experienced Shottists, B - (Civilian), OA - Open A-Class .223 rifles.
1st Place Winners on the day:
100m Snap: X – Dias Lobo, A- Watt, B – Human, OA – Sherwood.
100m Rapid: X – Ras, A – Viti, B – Wallace, OA – Viljoen.
200m Snap: X – Dias Lobo, A – Manning, B – Wallace, OA – D. le Roux.
200m Rapid: X – Ras, A – Watt, B – Dalhuyson, OA – Koudstall.
300m Sustained: X – Dias Lobo, A – Latoli, B – R. le Roux , OA – v/d Westhuizen
300m Snap: X- Ras, A – Watt, B – Dalhuysen, OA – Viljoen.
300m Rapid: X – Van Greunen, A – Watt, B – Bekker, OA – Viljoen.
Ladies Champs: 1st - Viti, 2nd – Latoli, 3rd v/d Westhuizen.
Veteran Champs: 1st – Dias Lobo, 2nd – Manning, 3rd - Van Greunen.
Day Champion: X – Dias Lobo, A – Manning, B – Wallace, OA – Viljoen.
Overall Champs: 1st Dias Lobo (252), 2nd Manning (228), 3rd Viti (226).
Of special mention: Neville Koudstall of "Legally Armed Western Cape" in Stellenbosch proving that Gun Shop owners and Winemakers can also hit the bull, by snapping up three medals including a Gold for 200m Rapid using an AR15 rifle. His lady friend Yvette van der Westhuizen also did extremely well. Eyes on for an up-and-coming Viljoen with his Smith and Wesson M&P 15 Rifle securing 8 medals in OA class including 4 Gold!The Vrijstaat Arms and Ammunition Association (CT Branch) – Chairman MC Heunis and four others from Bloemfontein were also
in attendance as well as Kraaifontein Shooting Club (3 Gun) Chairman Chris Els and 14 of his members. The MOTHS were also
represented with 11 members. A special mention to the 2 wheel chair shooters who travelled all the way from Robertson to
take part.
Members of the Western Province Civilian Combat Rifle Club were also in attendance in their new GI Combat Sponsored TruSpec All Terrain Tiger BDU Uniforms shooting alongside the old salts. Civilian Combat Rifle Shooting is a resurrection of a true time-honoured tradition of civilian shottists using military rifles (semi-auto only) for competition. Matches are shot with and against serving members and reservists such as at the CGA Shoot. International and National events are also staged. Shooters who are interested in joining the WPCCRA can contact the chairman: Charles Mollet on 0824039650.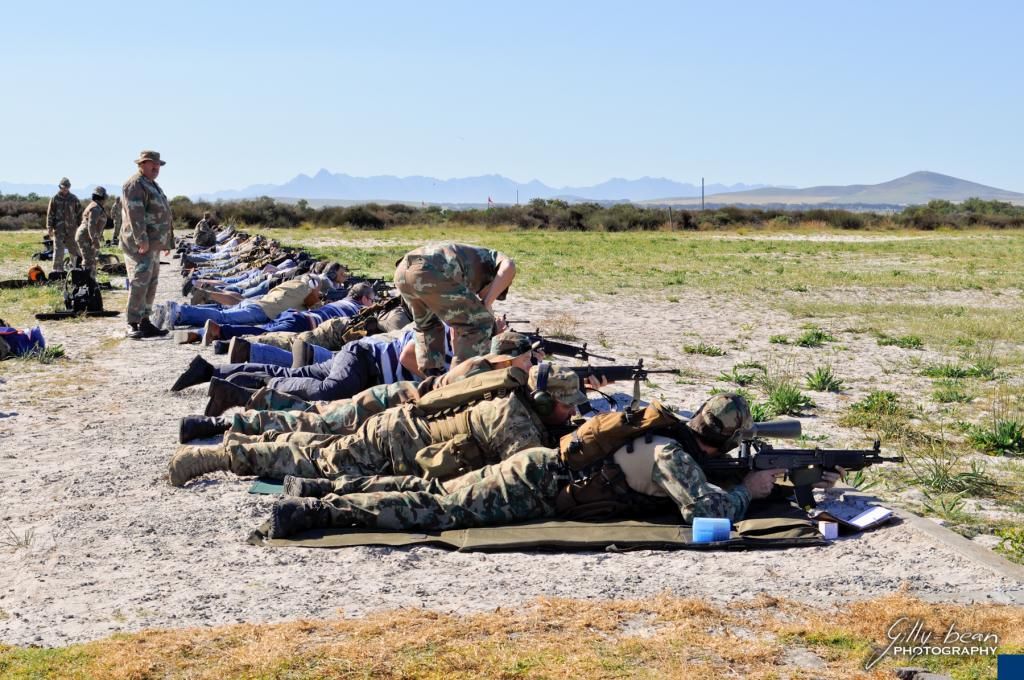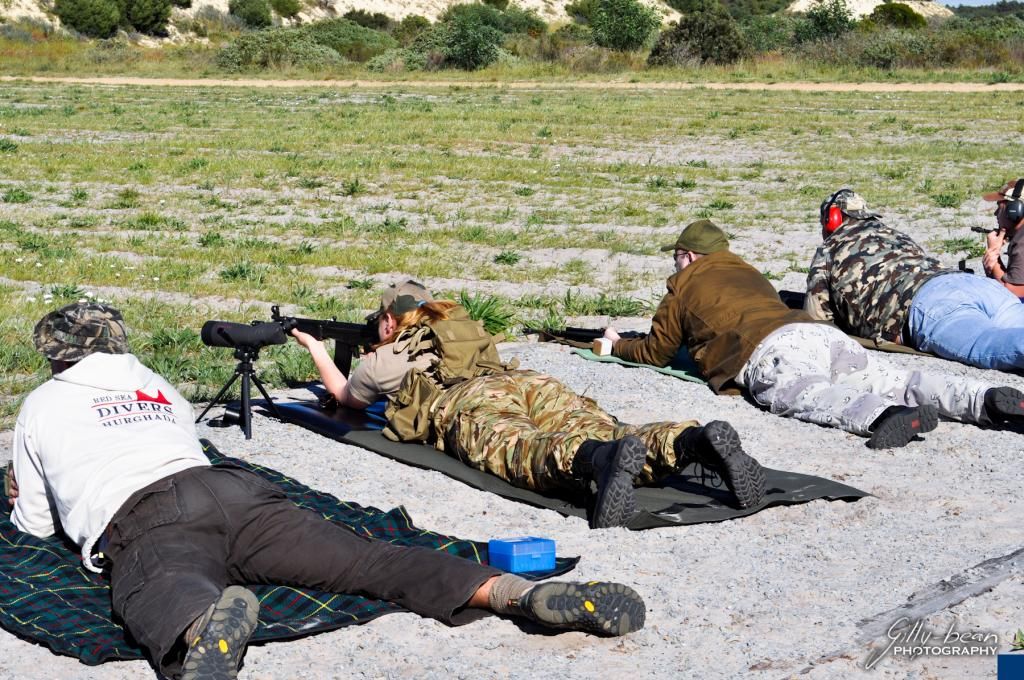 On a sad note: One of the key members of WPCCRA, Mike Bierman, responded to a house-breaking at home on his motorcycle and
was involved in an accident on-route leaving the shoot . Currently he is under observation and we anxiously await news of
his improved condition. All strength to you Mike!
Apart from this grey cloud, the day went off superbly and we look forward with great anticipation to next year's shoot.
Civilians and uniformed persons interested in partaking in such a shoot and who qualify to do so may contact: Bdr. Dewald
le Roux on dleroux@lhmct.co.za.
Thank You to GillyBean Photography for some really super shots (Gill's choice of weapon is her camera and a superb eye!)
and thank you to Cape Garrison and Officer Commanding LtCol Bob Visser and his staff for what proved again to be an
outstanding event."
At your service,
The GICS Team