This is a reminder to book for the Intermediate Firearm and Low Light Firearm Courses that are going to be held in Gauteng at Magnum United Shooting Range just outside of Pretoria on 11 May 2013.

We have received a lot of interest and enquiries regarding the courses, but we need confirmed bookings in order to confirm transport and accommodation arrangements for relevant people and equipment, so please confirm your bookings as soon as possible.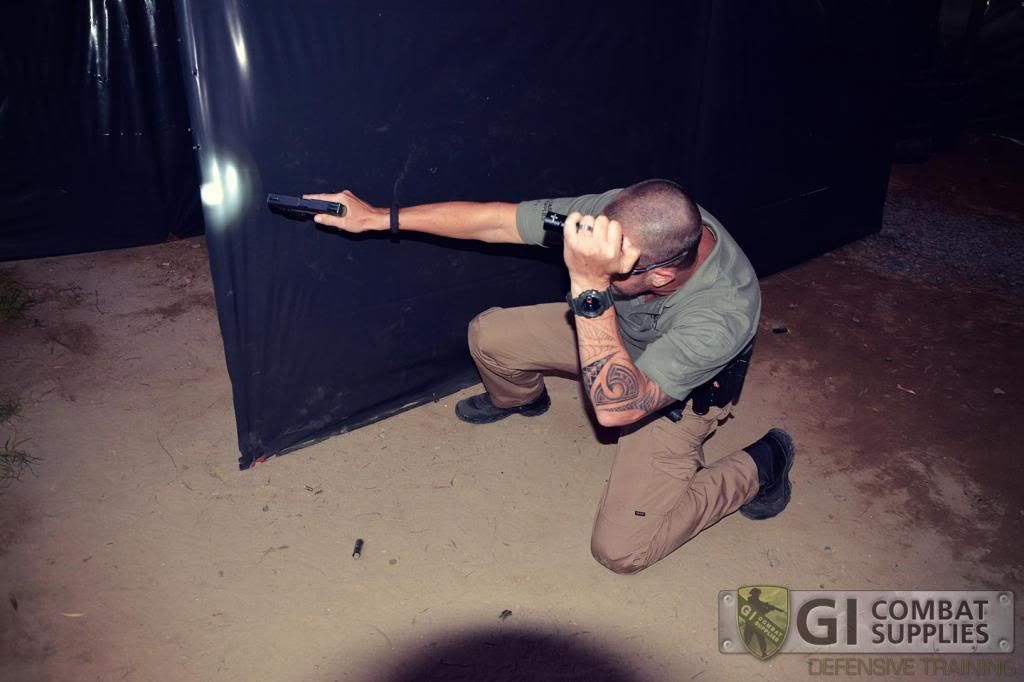 Bookings need to be confirmed on or before Saturday 04/05/2013.




There will be a break for a short braai between the Intermediate and Low Light Courses, so please feel free to bring your own meat and join us for a braai while it gets dark before the night portion of the course begins.

Both courses will be facilitated by Dean Nieuwoudt. Dean has served in the SADF, SAP and Durban Metro Police, both as an instructor and on an operational level including drug enforcement, special projects, intervention unit, CPO, child protection and other duties.

Dean has a long list of local and international experience and qualifications behind his name, including but not limited to: Registered Assessor and Moderator, Metro Police Instructor, SAPS Weapons (SWAT) Instructor, Crowd Management Instructor, ASP Baton and Handcuffing Instructor, First Aid Instructor, Basic and Intermediate Life Support Medic, Glock Armourer and Close Protection Officer.

Dean is also an active 3 gun shotist and has a particular passion for edged and impact weapons.

Besides being highly qualified, Dean has a true passion for training. You only need to spend a few minutes in his presence talking about training to realise this and it is for this reason that we have decided to synergise with Dean to offer not only relevant but practical training.

Click here to find our more about training offered as well as our training calendar. Courses are offered in Cape Town, Durban and Gauteng. Courses can be conducted in other areas on request.

Click here for photos and feedback/comments from the last Low Light Course held in Cape Town on 27/04/2013:
Click here for videos of other training courses: http://www.youtube.com/user/GICombatSupplies

We will also be hosting an ASP Tactical Baton Course at Magnum United Shooting Range on 12 May 2013.




Click here for more info.

A discount of R200.00 will be given to those who wish to attend both the Intermediate and Low Light Courses and book for them both on or before Friday 3 May 2013.

Booking is essential as space is limited, so please book now to avoid disappointment.

To book please email training@gicombatsuppies.co.za or call 021 555 3858.

Please do not hesitate to contact us with any questions or queries.

At your service,
The GICS Team

Email. training@gicombatsupplies.co.za
Website. www.gicombatsupplies.co.za